O Really

wrote:

↑

Sat Jul 25, 2020 12:10 am

Notice that all the cities Trump is sending his gestapo to are not only generally Democratic, but are also on the edges of the country, within the 100 mile limit where border patrol storm troopers have some ummm "flexibility" in little irritants like 4th Amendment rights.

https://www.aclu.org/other/constitution ... order-zone

They don't actually have free rein, as Trump probably believes, but they do have some scary privileges. But except to the people who get roughed up and frightened during the show, it's just an action film photo shoot for Trump's pretend "law and order" initiative.
Amerikkka:
Portland protests: Federal agents swarm American-flag bearing demonstrator as clashes continue through night


Tear gas fired as 3,000 people take part in latest unrest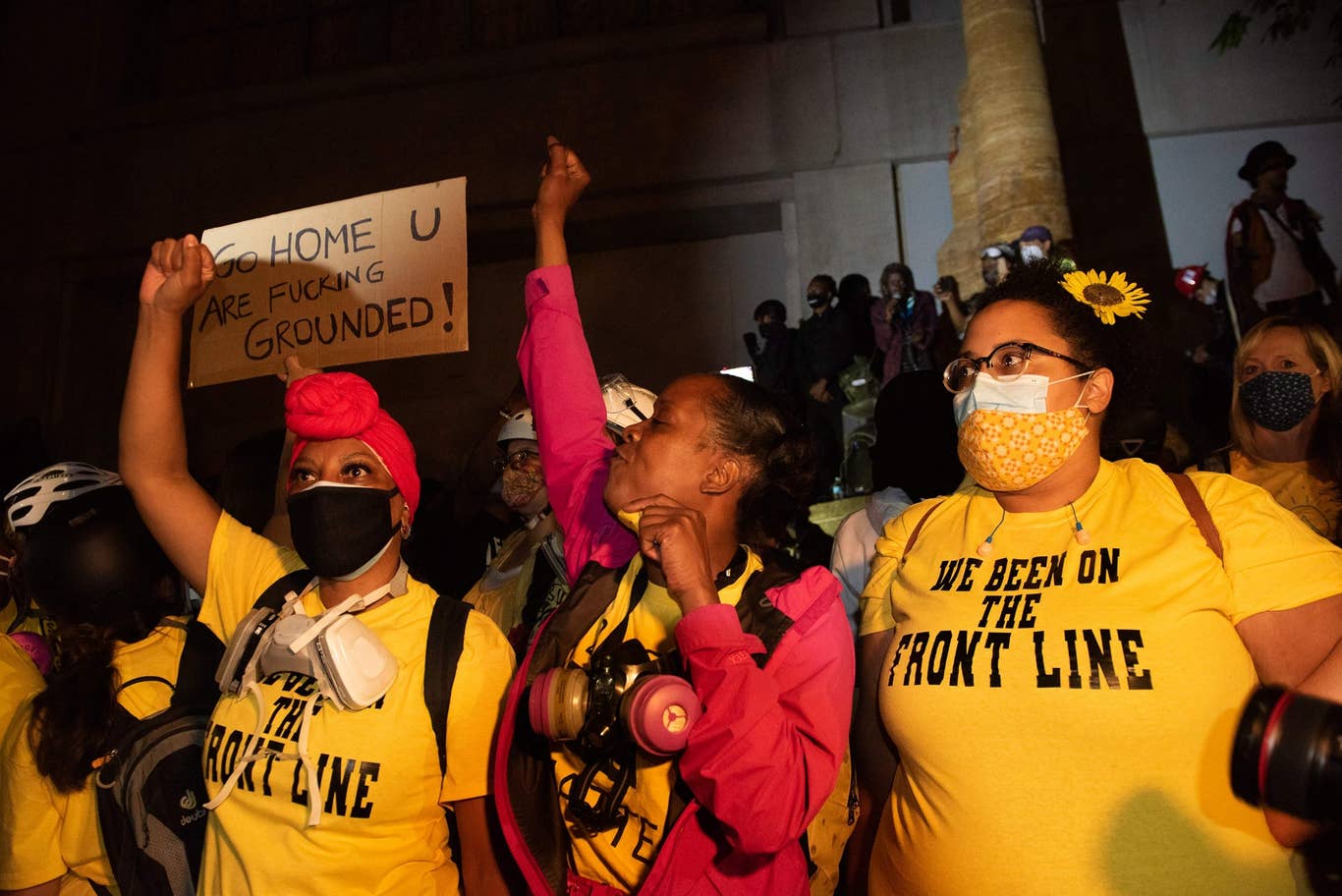 Members of the "Portland Mom Brigade"