O Really and his Phillie Phanatic took a quick trip east to support his Iggles 34-27 victory over formerly undefeated Green Bay sat Lambeau: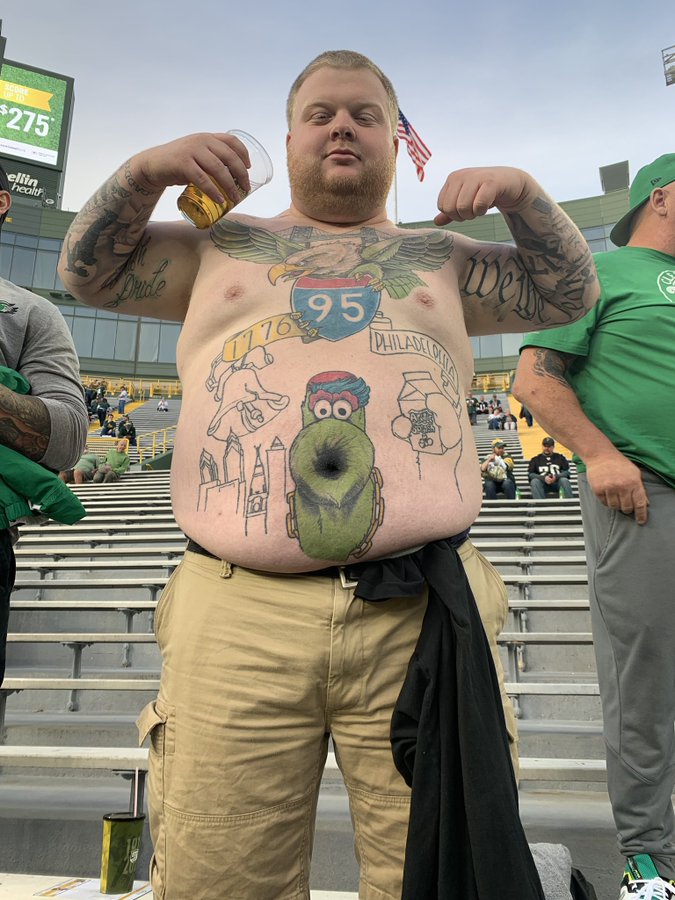 https://ftw.usatoday.com/2019/09/eagles ... lly-button
Gonna need to add an I-5 logo now.
The Lions currently lead the NFC North.
Deodorant ad touts Carli Lloyd to solve Buccaneers' kicking woes

...

Secret Deodorant

@SecretDeodorant

Women may not play professional football (yet) but it's time for a level playing field.

@CarliLloyd

is

#AllStrengthNoSweat

... The two-time FIFA World Cup winner made headlines after Team USA won it's second World Cup in a row, when she kicked a 55-yard field goal at the Eagles' training camp.

(video)

She later said she would be interested in playing for an NFL team, especially if it means football would be more inclusive to female players

The Buccaneers would be a great place for Lloyd to start — the team has had 11 kickers since 2009, tied for first for the most in that span....
I get that it's a serious message, but
. Poor Bucs' kicker.